Date:
Friday, April 21, 2017,

10:30am

to

12:00pm
This is the schedule of weekly talks on Technology Science from expert researchers, public interest groups, and others on the social impact of technology and its unforseen consequences.
Open Data Privacy Playbook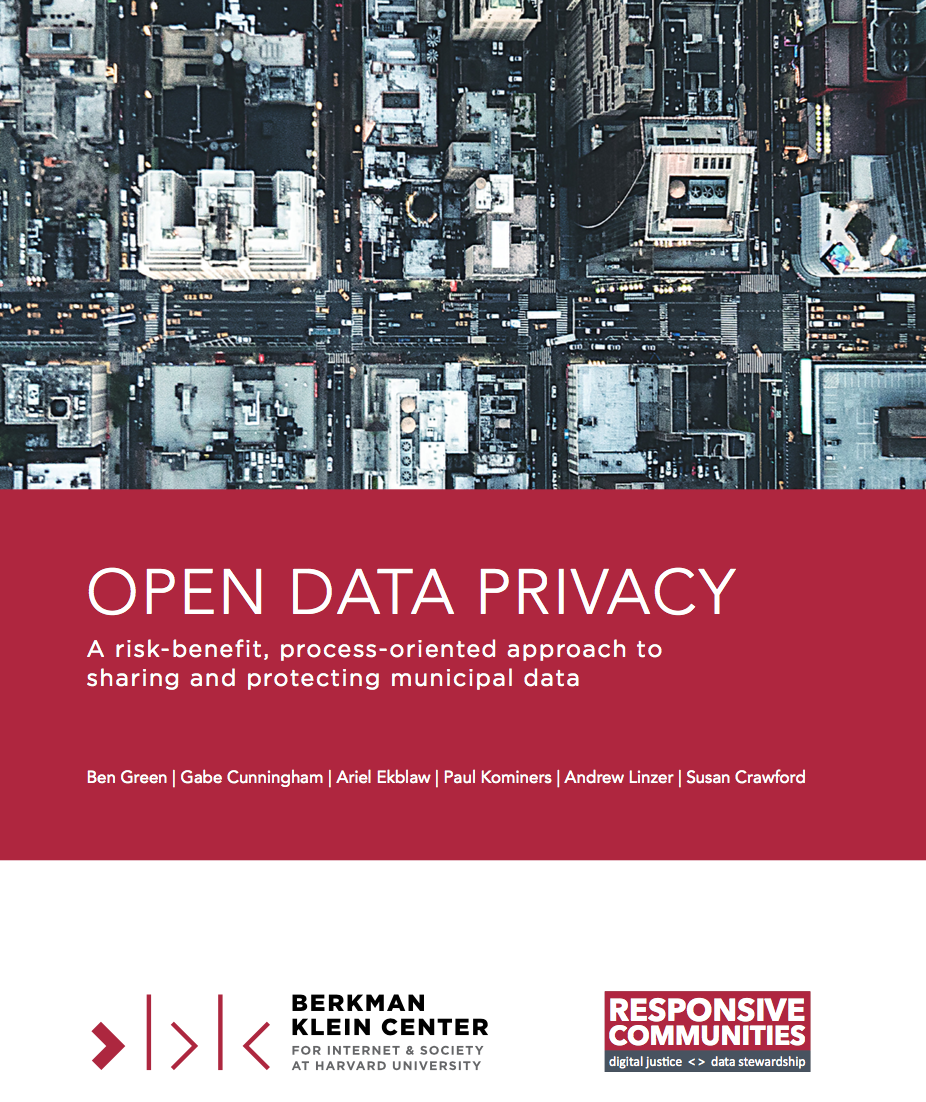 Cities today collect and store a wide range of data that may contain sensitive information about residents. As cities embrace open data initiatives, more of this information is released to the public. While opening data has many important benefits, sharing data comes with inherent risks to individual privacy: released data can reveal information about individuals that would otherwise not be public knowledge. This talk discusses privacy-protective approaches and processes that could be adopted by cities and other groups that are publicly releasing data. See Open Data Privacy Playbook.
Speaker: Ben Green is a PhD Candidate studying Applied Mathematics at Harvard's School of Engineering and Applied Sciences and a Fellow at the Berkman Klein Center for Internet & Society. His primary areas of study are the uses of data and technology by city governments; the intersection of data, algorithms, and social justice; and the impacts of algorithms and technology on society. Ben is currently on leave for the 2016-2017 academic year on a fellowship to work for the City of Boston Analytics Team.